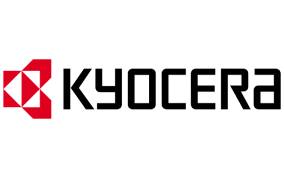 Photocopier & Copier Rental in Kent and Sussex.
If you're looking to rent a photocopier then feel free to get your no obligation quotation today and find the ideal photocopier rental that's right for your business.
Copier leasing in Kent, Sussex and the surrounding counties.
We understand photocopier rental in Kent and Sussex can be confusing at times with many photocopier brands, software and finance options available, not to mention the many photocopier suppliers to choose from, who do you trust? With over 40 years experience of leasing and renting photocopiers and printers to businesses throughout the the Kent and Sussex area as well as the rest of the UK, we are able to draw on this experience and give our existing customers and new clients confidence when they choose SBR Systems Ltd.
As a nationwide Ricoh office equipment supplier we pride ourselves on exceptional customer service and support. Our head office is located in Essex, only 40 minutes from London. Speak to us about how our services can help you do better business.
Is it better to rent or buy a photocopier in Kent and Sussex?
We are often asked if it's better to rent a photocopier or to buy a photocopier and in our experience the answer to this varies and depends entirely on your business.
To find out if you should buy or rent a copier, we've put together some simple questions to get you thinking.
Are you experiencing pressure on your cash flow?
Do you account for business equipment in the capex or opex budget?
Would you like an additional credit line allowing you to use current credit for other things?
Is the business cash rich?
Will running an old machine impact on your business if it were to fail?
For Example: Many organisations rely on printers and copiers for business critical processes such as printing invoices, printing delivery notes and scanning signed contracts. As a working example we have a client that distributes fishing tackle across the UK and Europe. They recently leased two printers at minimal cost in their warehouse because if one printer fails they simply switch to the other printer whilst awaiting the engineer, this allows them to continue producing picking and dispatch notes. They simply cannot afford any disruption to dispatch process.
What photocopier brands do we supply?
We supply a range of photocopier brands nationwide. We are a Ricoh Photocopier specialist and champion the Ricoh brand however we also supply additional products such as Konica Minolta Photocopiers, Canon Photocopiers and Epson Photocopiers as well as Kyocera Photocopiers, Lexmark Photocopiers and Oki Photocopiers.
Ricoh Photocopiers
Canon Photocopiers
Epson Photocopiers
HP Photocopiers
Kyocera Photocopiers
Lexmark Photocopiers
Oki Photocopiers
Kyocera photocopier leasing and rental in Kent.
Kyocera are a manufacturer of award-winning products including printers, photocopiers and production printers. They have a range of Multi Functional Devices (MFD's) with the ability to print in A3, A4 in mono or colour as well as copy, scan and fax. Kyocera photocopiers and printers are widely used in the education sector. Known for their durability and reliability, they are a safe bet for any organization, be that in the public, enterprise or corporate sectors.
Epson Photocopier Leasing in Kent and Sussex.
Epson photocopier leasing in Kent and Sussex. The Workforce range of Epson photocopiers are a good option for any small business or organisation. These MFD's boast fast print speeds, excellent print quality, particularly in colour and fast scanning capabilities. Fee free to get in touch and find out how the Epson range of photocopiers can benefit your business.
Ricoh photocopier rental in Kent and Sussex.
Ricoh have a vast portfolio of products including all in one printers and multi function photocopiers. As you would expect these devices have A3 and A4 capabilities and print in black & white or colour variations. Ricoh multi functional printers enable print, copy and scan, ideal for home office or small businesses. Ricoh have an amazing track record and we look forward to supplying Ricoh photocopiers and printers to businesses in Kent and Sussex.
HP photocopiers to rent in Kent.
HP are a manufacturer of award-winning products including printers, photocopiers and production printers. They have a range of Multi Functional Devices (MFD's) with the ability to print in A3, A4 in mono or colour as well as copy, scan and fax. HP photocopiers and printers are widely used in the education sector. HP is Known for it's durability and reliability and because of this are often strong favorites among most IT professionals. HP can be a safe bet for any organization, be that in the public, enterprise or corporate sectors.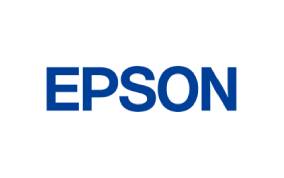 How much does it cost to rent a copier in Kent?
The answer, probably not as much as you think. On average you could save up to 20% on your office printing costs through photocopier leasing and copier rental options. With our finance agreements we can structure your photocopier costs into one easily manageable payment. This helps spreads the cost of your photocopiers and office printing.
What are the benefits of photocopier rentals and leasing for my business?
The use of leasing allows a business to reduce the payments needed to acquire business equipment.
Business can acquire urgently required assets now rather than having to wait.
The use of business leasing is another line of credit allowing the business to retain existing credit lines for other expenditure.
Leasing allows the business to keep up with the latest technology and software developments easily and cost effectively.
Leases are usually shown as a business expense in the accounts and do not have to be written down.
Managed Print Service (MPS) in Kent and Sussex area.
Are copier & printer rentals the same as a managed print service?
A managed print services can help improve the performance of your business and the productivity of your staff and the technology you have invested in. It can significantly reduce your printing costs, gain financial control and employ the latest technology and security features within your organisation. A managed print services brings flexibility to clients operational needs and supports your businesses growth, enabling you to focus on the important core activities.
What is a managed print service?
A managed print service includes the management of office devices such as printers, scanners, photocopiers and multifunctional devices (MFD's) as well as software to deliver document management control and workflow solutions to improve the company's print environment and efficiency.
Our goal as providers of a managed print services is to focus on the monitoring print usage, controlling your costs, seamlessly manage the replacement of printer consumables and meeting your organisation's print needs to drive improved efficiency, a return on investment and improved productivity.
Find out more about the benefits of a managed print service and get in touch today.
What are the benefits of a managed print service?
The service is a bespoke tailored service to suit your business needs and can include but is not limited to:
Remote accessing for meter readings, toner supplies and certain breakdown calls.
Full outsourcing of the business printing needs
Full cost control
Lifetime training support
Helpdesk support
Account Management
Regular scheduled account reviews
Managed print services in your organisation.
If you don't currently use a managed print service within your organisation then you could be missing out on some significant opportunities and benefits for your company. Give us a call to find out how deploying a managed print service within your organisation, can optimise print and document operations within your business.
Software as part of a managed print service.
There are a number of 'Off the Shelf" software options available to to be included into a Managed Print Service, our chosen partner is Papercut as they are at the forefront of software development for print control and are able to work with all of the known printer and copier manufacturers. Papercut will work with a single photocopier and two users through to a large many machine and user environment. For the larger installations Papercut will deliver a 'follow me' solution if required and will meet all compliance requirements.
What is a managed ink service?
As well as being delivered directly to your door, a Managed Ink Service functions through one single contract, consolidating invoicing so clients don't have to juggle multiple invoices and contracts for each device. It keeps things organised and simple in comparison to buying ink and toner ad hoc and staff claiming it back through expenses.
With a managed ink service ink levels are monitored remotely and replacement inks are dispatched to your door via our distributor, delivered in time for when your staff need them. In addition, meter readings are monitored remotely and quarterly invoices are sent to keep clients updated of their usage.
Service and maintenance agreements for photocopiers and printers.
Our service and maintenance agreements ensure maximum uptime for your printer fleet. They include labour, machine parts and consumables such as toner or ink. Our engineers are skilled in servicing brands such as Canon, Epson, HP, Ricoh and Kyocera and many more. Each service and maintenance contract is tailored to the needs of our clients. Designed to make your life easier, our maintenance agreements offer a fixed cost service, which includes all parts, consumables and labour charges.
Benefits of service and maintenance agreements.
All-inclusive cost-per-copy (CPC) for black and white or colour prints
Telephone support with all copier and multifunction devices ( MFD's ) on a maintenance contract
Service and maintenance agreements give you engineer callouts at no extra cost
All our engineers are courteous, professional and trained by the original equipment manufacturer (OEM)
Service and maintenance contracts include machine parts, labour and consumables such as toner or ink
Priority response with all service and maintenance contracts
What areas do we service in Kent & Sussex?
Photocopier rental in London
Photocopier rental in Essex
Photocopier rental in Berkshire
Photocopier rental in Cambridgeshire
Photocopier rental in Kent
Photocopier rental in Norfolk
Photocopier rental in Suffolk
Photocopier rental in Surrey
Photocopier rental in West Sussex
Photocopier rental in Hertfordshire
The areas we service in Kent include Ashford, Canterbury, Dartford, Dover, Folkestone, Gravesend, Maidstone, Margate and Sevenoaks, Sittingbourne, and more. The areas we service in Sussex include Arundel, Bognor Regis, Crawley, Chichester, Clapham, Hastings, Pulborough, Horsham, Worthing and more.
Speak to an Advisor.
We supply printer and photocopier rental in Kent, Sussex, and nationwide with our head office located in Essex, only 40 minutes from the city.